Our 2017 Special Guests
Fredd Gorham
Nuke-Con Special Guest Extraordinaire!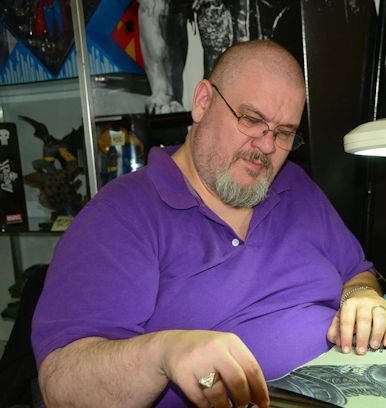 Those of you who have been to Nuke-Con before need no introduction to Fredd. He is a long-time booster of this convention; it is his genius behind the Nuke-Con cover and t-shirt art, and he always has a kind word to say about us.
In his 25+ years as a freelance artist, Fredd's work has appeared in publications from a wide variety of comics and gaming companies, including Marvel, DC Comics, Steve Jackson Games, Caliber Press, White Wolf, Hero Games, Silver Gryphon, Viceroy Cards, Breygent and Albino Dragon Games, among others. He has recently launched his own business, Steel Angel Studios, through which he sells his art work and services.
For the past decade, Fredd has hosted The Artist Jam, a once-a month artist gathering held at Krypton Comics on the 3rd Saturday of every month from noon till 10pm. It is open to everyone and is totally free. Fredd is a on the educational board of the Joslyn Art Museum, doing workshops on comics, drawing and visual storytelling for both kids and adults.
In his spare time he pesters his wife, Linda, to no end.
Fredd's Deviant Art Account
Fredd Gorham's Studio
Claire Hoffman
Presented by Nuke-Con and the D&D Adventuer's League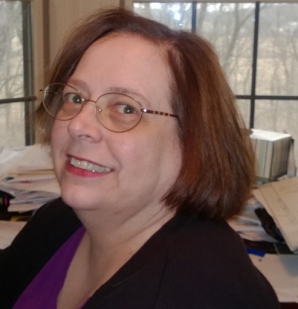 Claire first played D&D in the fall of '77 and continued playing in various home games as she moved around the country. Her introduction to a published game world was via Dragonlance which she ran for her home group.
Claire attended her first GenCon in '86. Active as both a player and DM in the RPGA's Living City© organized play campaign, Claire's first campaign staff position was as a plot continuity manager and advisor on historical aspects for Living Death, a Gothic Horror campaign based on the Masque of the Red Death™ expansion of Ravenloft™. In January of '97 she took on full responsibility for all aspects of the campaign, including developing a d20 version when the D&D rules set became D&D3/3.5. Claire was also one of the authors for White Wolf's 3e Masque of the Red Death.
When the Masque of the Red Death campaign ended in 2007 Claire believed she was done with campaign management, then the Living Forgotten Realms (LFR) campaign was announced and she teamed up with her husband, Keith, to be the Co-Writing Directors for Waterdeep. Later she accepted a promotion to the Global Admin team of LFR.
Currently Claire is the Assistant Content Manager for the D&D Adventurers League. Books and Dragons via for space in her home in which she, her husband and numerous cats live.